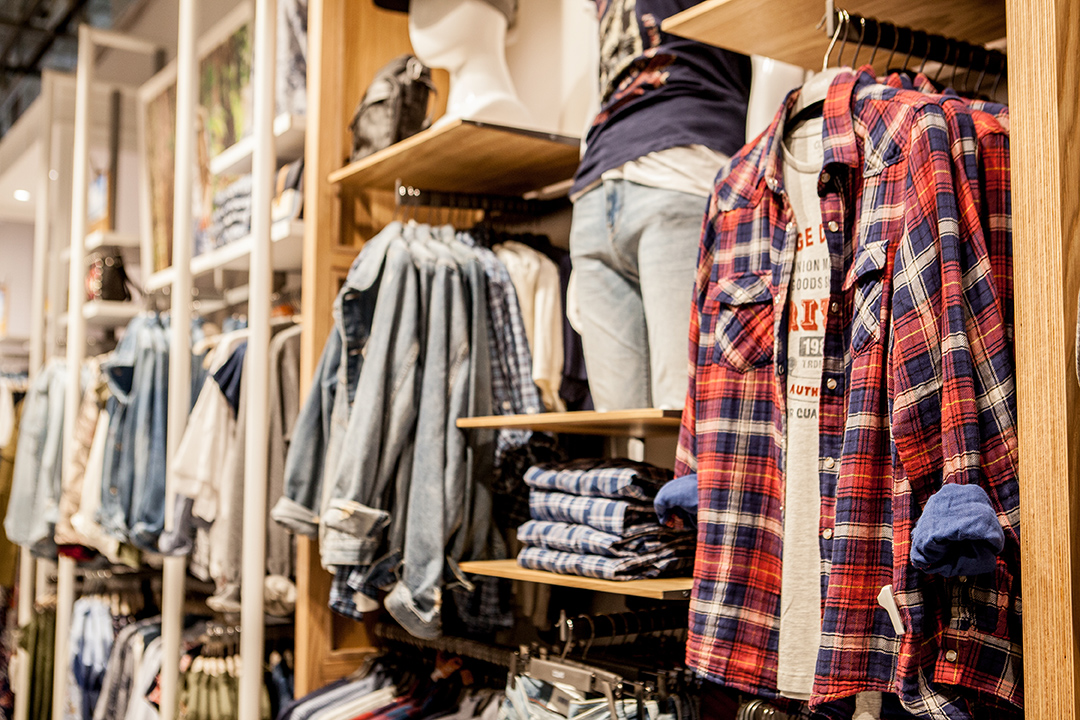 Improved user experience
At the top of the list every year is improved user experience (UX). By "user," we mean a visitor to your site, potential shopper, and hopeful customer.
Your site needs to be better than ever. How are the best e-commerce sites improving UX? Here are the top strategies:
Streamlined website design with a clean, clear layout and no broken links or pages
Responsive site design (works flawlessly on all platforms, including PCs, laptops, tablets, mobile devices, etc.)
Limited site pop-ups
An easy checkout process
Simple, easy-to-read, error-free content
Data-driven design
Omni-channel personalization
Hyper-personalization was a major marketing buzzword in 2018 and, in 2019, it's sticking around. As they receive more data with greater accuracy, brands can deliver targeted, individualized experiences to customers across channels. As competition among ecommerce businesses increases, brands are putting a greater emphasis on improving customer loyalty and utilizing technology to do so.
Rather than mass delivered post-mail and email blasts alerting consumers of generic sales and promotions, personalized online offers are the way of the future. Although today's consumers expect brands to anticipate their needs and notify them of only the most relevant offerings, additional personalization is the key to optimizing the omni-channel shopper's journey. As technology advances, personalized service will continue to improve.
Moving in line with omni-channel personalization is individualized, 24/7 customer support. Consumers increasingly expect ecommerce sites to use chatbots to assist in customer service issues, as well as to facilitate more efficient and personalized shopping experiences. An Oracle study found 80% of business owners use or are planning to use chatbots on their website by 2020. These artificially intelligent bots offer shoppers personalized experiences through on-demand support and product recommendations based on purchase history, which is a level of service human support teams simply cannot meet. These improvements of customer service across channels will be the new standard in 2019.
Multi-channel selling
With technology at their fingertips, today's consumer wants to access brands whenever and wherever they want. To meet these demands, businesses must adopt multi-channel selling strategies or risk losing business to competitors who are doing this. Statistics show, companies using multi-channel strategies retain an average 89% of their customers. Because 49% of consumers buy from their favorite multi-channel brands at least once per week, there are clear benefits to using this ecommerce trend.
Consumers have access to various devices, and it's not uncommon for shoppers to browse a site via one device then switch to another device to make a purchase. In fact, according to Google, about 85% of online shoppers do exactly that. To ensure a smooth transition, brands need to expand their channels to meet customers on all of their devices. This flexibility improves a customer's overall experience by streamlining their journey despite the devices they choose to use, while also opening brands up to new interactions with potential customers. When brands present themselves on more outlets, the likelihood of consumers happening upon their offering through a generic product search increases. Here are some recommended best practices for implementing a multi-channel ecommerce campaign:
Use consistent quality, branding, and customer support across all channels.
Offer sufficient customer service accessibility from each selling channel.
Optimize content for presentation and page responsiveness on all devices.
Website chat
You're sure to have seen chatbots pop up on the sites you frequent. They're generally in the lower corner of the browser window and can be minimized for visitors who have no use for them.
The reason chatbots are beneficial is that they provide instant answers to visitor questions or concerns. Many users who have questions about shipping times, discounts, out-of-stock items, or other issues will simply leave the site if they can't get answers. And of course, that's exactly what we don't want. An instant and easy chat, however, can keep visitors on the site and, most importantly, keep them as customers.
Voice and visual search
As voice and visual search compete for the the lead in 2019, one thing is for certain; traditional keyboard-typed search is on its way out. In fact, according to a PWC report, a whopping 71% of respondents prefer the use of voice assistants to conduct a search rather than physically typing their queries. That being said, Pinterest CEO Ben Silbermann claims the future of search will be about pictures rather than keywords. Debates aside, search trends are bound to change as technology advances.
Voice search
Intelligent home assistants, such as Amazon's Echo, Google Home, and Apple's Siri, have dramatically altered the way we conduct searches. From the way queries are phrased to the fundamental process of searching, we are slowly moving away from screens. It is expected, according to Gartner, that by 2020, 30% of internet-browsing sessions will actually not involve a screen at all. What this means for ecommerce brands is a complete overhaul in SEO strategy. Because we speak differently than we type, the phrasing of product and service searches changes to less specific, more conversational formats. In order to remain relevant to consumers, ecommerce businesses must reinvent the way offerings are presented in search results. Marketers should focus keywords more on the broader sense of a product as well as secondary qualifiers such as location. Moving into 2019, we can also expect more personalized results from voice-based queries. As Amazon recently filed a patent for its Echo device that can analyze a person's voice to understand what feelings they're currently experiencing, brands may begin to use data to personalize voice experiences.
Visual search
At present, Pinterest sees 600 million visual searches on its platform every month. With consumers favoring social media, this number demonstrates a readiness for embracing visual search tools in a broader fashion. Although visual search is still an emerging technology among ecommerce brands, early adopters who are willing to redesign their websites to support visual search tools can expect a 30% increase in digital in commerce revenue. When you consider the immense success influencer marketing has demonstrated on Instagram, it makes sense why visual search will be a profitable development in ecommerce. The combination of text and image will also aid in SEO efforts, allowing for improved visibility and reach.
Subscriptions
Do you have a wide range of products or products that are used on a consistent basis by customers? Either one can be translated into a subscription service.
For companies that offer a wide range of products, it's an excellent strategy to put together a "monthly subscription box" where you can send a variety of (often travel or mini size) items to subscribers every month.
If you sell something like candles, snacks, daily calendars, or skin care products, for example, these can also be automatically mailed to customers on a regular, subscription basis. It's the perfect way to get customers on board for long-term business.
Product demo videos
Depending on what you sell, product demo videos can be extremely beneficial and can boost sales by a large margin. Shoppers love well-made product demo videos because they allow them to see:
How clothing items look on a real person as they move
How tools and utensils function
Whether or not a tool or utensil actually works
The size of products in relation to other objects or people
The color and finish of products in relation to other objects or people
Remember: Your main goal when implementing any new strategy in your e-commerce business should be improving the customer experience. Every one of the trending marketing strategies above does this.
Combine these strategies, and you will invariably make your company stronger and improve your sales and revenue.