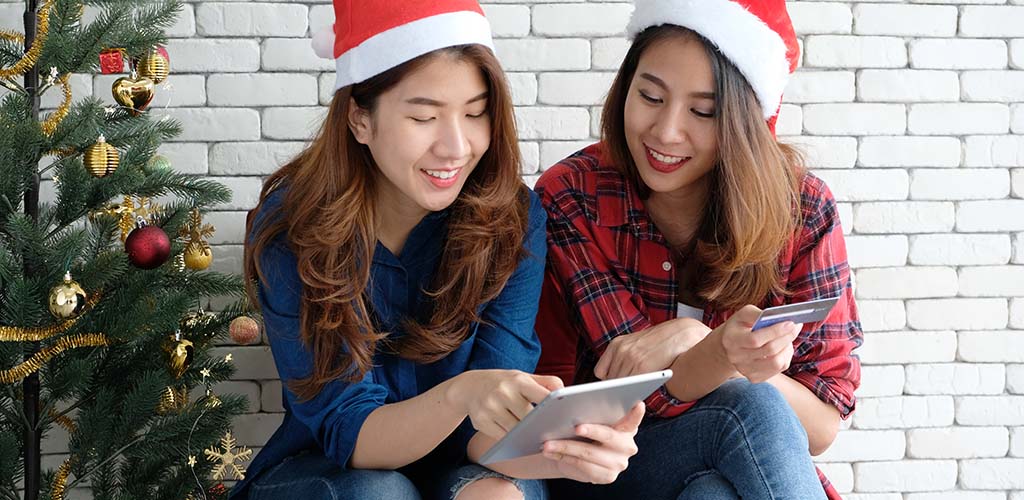 Look back several decades and it becomes apparent that Americans did much of their holiday shopping at small businesses and local "mom and pop" shops. Today, however, we know all too well how big box e-commerce stores have crowded out these independent businesses (you know the culprits — Amazon, eBay, etc.).
Fortunately, this general shift doesn't mean that it's impossible for small businesses to make a killing over the holidays. You definitely can … you just have to get a little crafty.
Below, we share four of the significant changes you can make to your e-commerce marketing strategy this year in order to adequately compete with the big guys over the holidays.
4 Proven Tips for Better Selling Online This Holiday Season
1. Harness social media (way more than you think you should).
Ideally, in terms of social media duties, your business should have accounts with Facebook, Instagram, and/ or Twitter. Next, you should be regularly:
Posting about new products
Posting about interesting aspects or new uses for your products
Utilizing video as much as possible
Linking/advertising new blogs on your site
Advertising sales, discounts, giveaways, etc.
Providing useful information, tips, trivia, etc. to your followers
Responding to as many comments as possible
The most difficult thing about staying on top of social media updates is having the time to do so. A full-blown social media strategy takes way more thought and effort than most of us think — but it's essential for successful e-commerce marketing. As a result, many businesses wisely outsource these duties.
2. Consider paid search advertising.
Ever heard of SEM, SEO, CPC, or PPC? All of these terms relate to paid search advertising. It gets confusing, but essentially, when a shopper (potential buyer) gets online and looks something up in a search engine like Google, if what they're searching is related to your product, you want them to find you — either as one of the first search results or an advertisement.
For example, let's say you sell amazingly warm, comfy, handmade wool socks and you purchase PPC (pay-per-click) advertising with Google. This means that when someone searches the right keywords or keyword phrases (for example, let's say someone searches "best socks for winter") in Google, your site could come up as an ad in their results.
Naturally, the shopper has a great chance of clicking on your site if this is the case. And if they do click on your site, only then do you pay for your ad. You pay every time someone clicks.
3. Take advantage of the weekend after Thanksgiving.
Sales and promotions sell products. And the weekend after Thanksgiving is the absolute best time to offer these discounts. There are three days to take advantage of:
Black Friday – November 23rd, 2018
Small Business Saturday – November 24th, 2018
Cyber Monday – November 26th, 2018
What should you do on these days? First, advertise on social media for all three. Try to change up the sales you do. You might also keep each sale running all week. One of the best discounts shoppers love is free shipping — either on everything or with a low minimum.
Additionally, advertise in-store if you have a brick and mortar business. Do this especially for Black Friday and Small Business Saturday. Local shoppers may still be out and about on these days and looking for deals.
4. If you can't beat 'em … join 'em.
If you're not interested in distancing yourself from sites like eBay and Amazon, try selling there. While it's not for everyone, it certainly doesn't mean you're selling out. If your product is great and quality-made, buyers will notice. You'll amass positive reviews, move up in Amazon's Best Sellers ranking, sell even more products, and ideally drive business back to your main site.
As a marketing firm, we closely study the tides of commerce and e-commerce and see first-hand how certain businesses maintain steady income and growth — despite being small and/or locally-based. 
It's possible! And we're not shy to say that much of this has to do with the marketing strategy these businesses choose. To learn more about how you can better market your products and services this holiday season, contact us today.