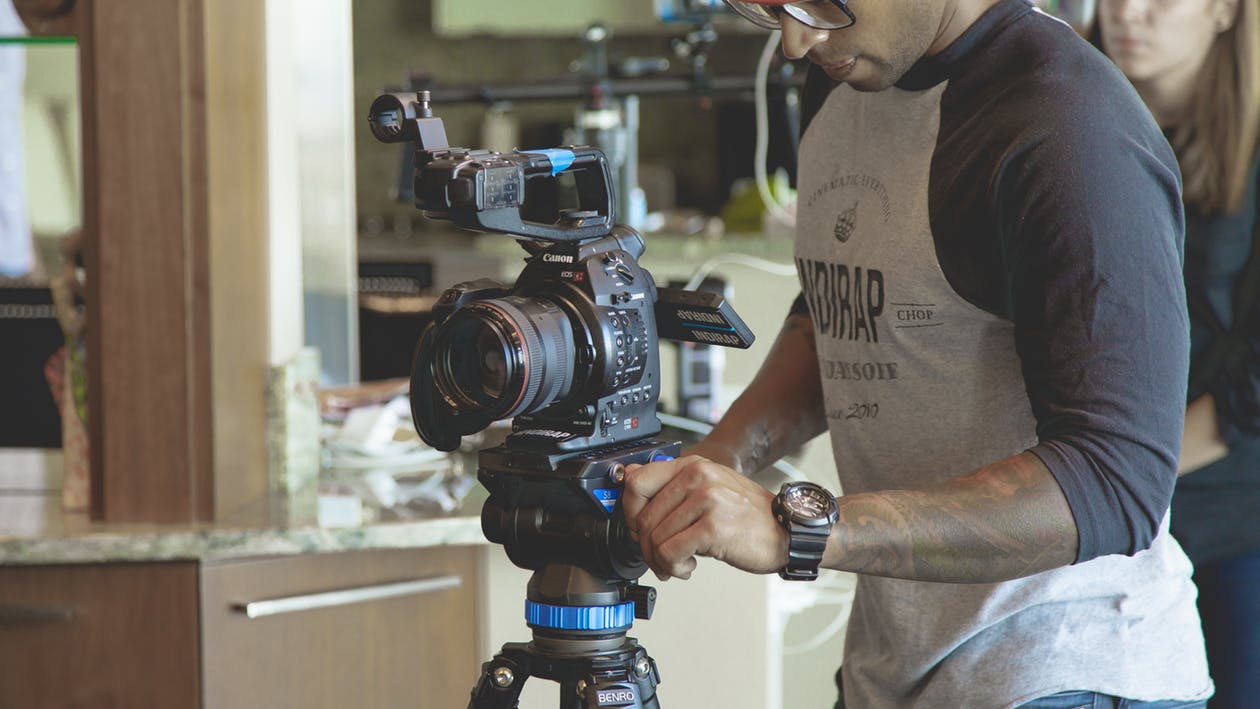 Find out how Iowa Video Production Services Can Dramatically Impact Your Business
Maudience provides High-End Creative Iowa Video Production for companies and videos of all sizes. We will work with you to produce a TV ad, Web Video, Documentary, or Corporate Video that will help your company increase brand awareness, generate revenue, or convey a powerful message.
What Maudience Offers for Iowa Video Production
Scripting & Development TV Commercials
Documentary Style Video
Social Media Videos
Corporate Videos
3D Animations & Motion Graphics
Access to multiple marketing platforms to get more out of your video campaign
Talent selection
Video production starts with fully understanding the mission and marketing objectives of the company. From there, the Maudience creative team drafts video ideas and concepts for your business. Filming, editing, and producing are all completed by Maudience.
We are professionally-trained videographers who can deliver high-quality media for any of your video needs. We shoot all our videos with state-of-the-art high-definition cameras, light kits, and audio equipment. We pair our cutting-edge equipment and techniques with the knowledge and direction of your business to create a truly stunning video for your purpose.
Maudience's video production staff develops a unique way to communicate with clients and customers.
Powerful and effective videos can strengthen your marketing efforts. We use proven customer-and-viewer-focused strategies. We keep you on the customer or viewer's point of view. We keep you on target. Maudience creates video that will increase revenue, and make your website more interactive and engaging.
What Videos can do to your website
Increase customer loyalty.
Showcase your services 24/7/365
Increase productivity through improved training
Showcase customer testimonials
Expand services to your customers
Provide a vision for your employees and customers
Improve customer understanding on the knowledge of your products
Increase average time visitors are on your website
Improve management communication and engagement with visitors on your website
Increase conversion on your website
Maudience works to make sure your video dramatically impacts your marketing strategy. Video is a versatile medium and Maudience can optimize the message of your video by showing it on multiple platforms. Studies prove that people prefer watching videos over reading information on the web. Maudience starts planning for success from our first initial conversation, and that carries through into a clear, current, and concise video – focused on your message to viewers. See our sample videos to see the difference the Maudience can bring to your marketing efforts.
If you have any questions how Iowa-based Maudience can help you with your video production and editing, contact us today. Let Maudience show you how video can help your marketing plan and expand the reach of your business's message.